Although Marilyn is no longer with us, this blue bombshell was and remains a symbol of beauty. This June she would have turned 95, it is a pity that we did not find out how she would look like a grandmother, but we are sure that she would be the most beautiful at that age!
What was Marilyn's life like?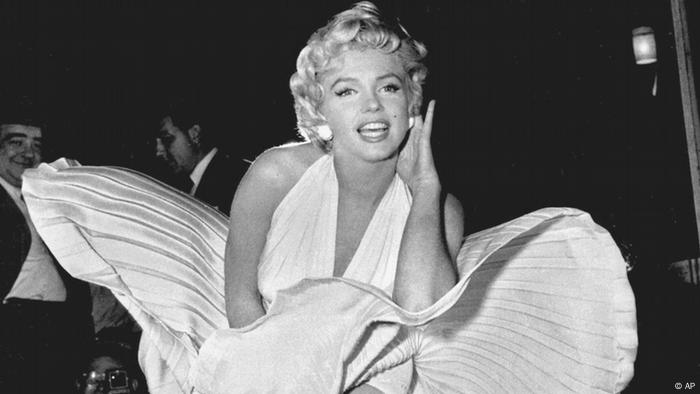 Her life, however, was not as glamorous as you might have thought. Born in Los Angeles on June 1, 1926, Norma Jeane Mortenson spent most of her childhood in and out of foster homes and orphanages. This sounds sad! "No one ever told me I was pretty when I was a little girl. All little girls should be told they're pretty, even if they're not," she once said.
At 16, she dropped out of school and married. When her husband was sent to the South Pacific, she got a munitions factory in Southern California. When she remembers her family, she did not know her father, and she carries one very difficult memory from her mother. As she claimed, she only had a memory from a very early childhood where her mother tried to suffocate her in her crib.
How did her career begin?
David Conover, a photographer working on a story for Yank magazine about women helping the war effort, photographed the curly-haired brunette assembling an airplane. He then referred her to another cameraman, who asked for a "good looking plain jane" and gave her twenty dollars for that painting. From there it all started and she signed a contract with Twentieth Century Fox and then at the same time divorced her husband. Since then, Marilyn has become someone famous and adored!
Monroe has become a highly regarded figure around the world, although her acting career has not been perfect. She suffered from pre-performance anxiety that sometimes made her physically ill and was often the root cause of her legendary tardiness on film sets.
On August 5, 1962, movie actress Marilyn Monroe was found dead in her home in Los Angeles. She was discovered lying nude on her bed, face down, with a telephone in one hand. Empty bottles of pills, prescribed to treat her depression, were littered around the room.
Happy birthday Marilyn, even though you are not here, you will forever be remembered and adored!
Comments
0 comments